03.24.23
The season premiere of Home Town Takeover Season 2 featuring Fort Morgan, Colorado will air on Sunday, April 23, at 8 p.m. on HGTV.
The HGTV hit starring Ben and Erin Napier and Dave and Jenny Marrs is giving Fort Morgan, Colorado the ultimate makeover. In Season 2, these couples team up to help restore the Colorado destination's natural small-town charm.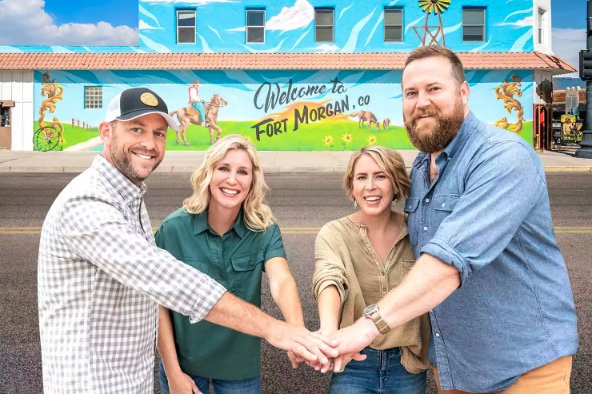 Photo by ERIK VOAKE/GETTY
The major renovation project will transform local businesses, town spaces, and individual homes in Fort Morgan.
People.com has an exclusive clip of the home experts surprising the locals with the big news.
Dave Marrs says to the crowd, "The goal of Home Town Takeover is to take what is already amazing about these small towns, amplify it and show that it's a great place to live and to work and to visit."
Fort Morgan, Colorado followed the submission guidelines by submitting a video, photos, and the application from the website in order to be considered.
Follow this blog for more updates!
UPDATE: The first four episodes are now listed on HGTV's Website!